You can now purchase Delectable Desserts from Amazon. It's available in print and Kindle. This book is volume 1 in a series of cookbooks; the series is called Delicious Connections. Update July 9, 2021: I've changed the cover, and the second volume, Recipes Your Mother Knew by Heart, is now in print!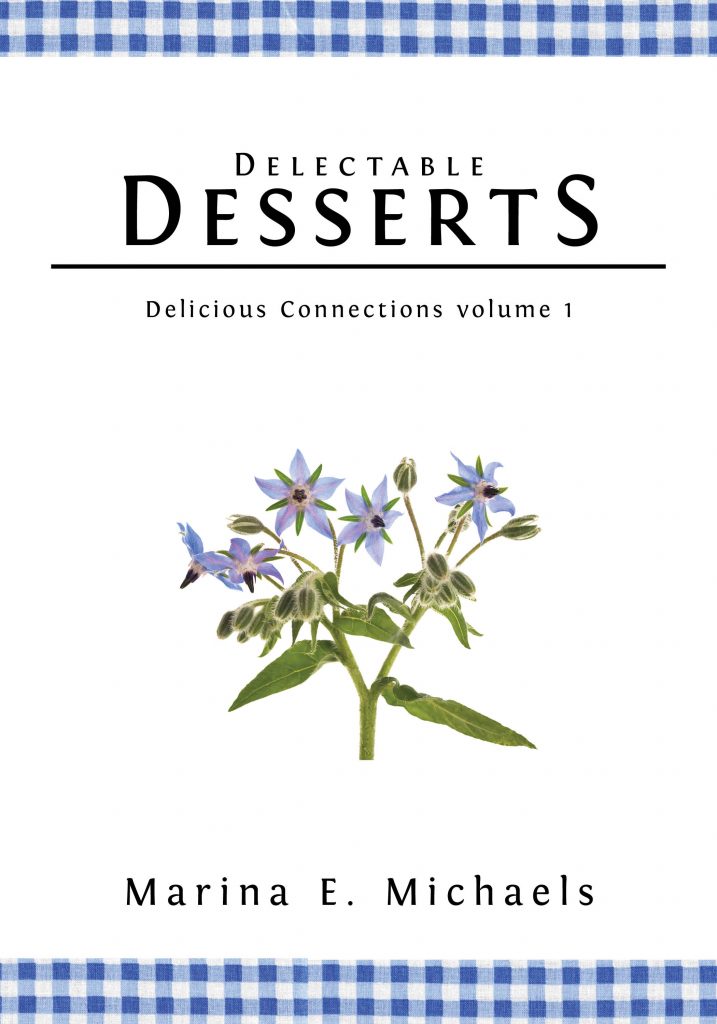 I love so many things about this cookbook, starting with the fact that I'm finally putting into print a lifetime's collection of recipes, some old, some rare, some original, all good.
I started cooking and baking at a young age, learning from my mother. She was one of those gifted cooks who could just put ingredients together without a recipe. She could also take a refrigerator full of leftovers and convert them into an entirely new meal, and no one would know the meal started as leftovers.
Over the years, I've collected recipes from everywhere. If a recipe worked, I kept it, and kept making it, refining ingredients and processes so the recipe took less time and effort and produced tastier results.
What's inside?
Delectable Desserts contains 108 of the best of the best of our favorite dessert recipes. (Volume 2 is our favorites across the spectrum of eating: breakfasts, appetizers, main dishes, vegetarian dishes, preserves, spice blends, and much, much more. I'll also include more dessert recipes, such as a favorite baklava recipe.)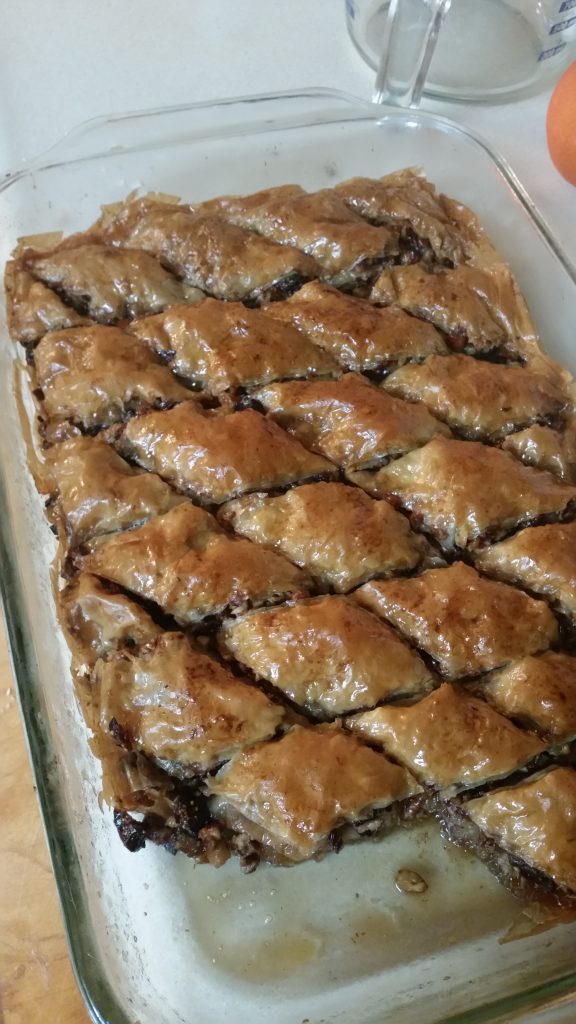 For each recipe, I include a note (called a headnote in the recipe-printing trade) in which a tell a small story about the recipe, give some tips, include a line or two of the history (for example, did you know cheesecake dates back to the ancient Greeks at least?), and so on.
A few of the recipes are my own originals. Some are from my mother, from whom I could only get a recipe by watching her cook and writing down the ingredients and steps. Some were handed down through generations of my family. For example, the Snow-Covered Gingersnaps: everyone I've ever baked them for has always wanted more. You can find the recipe on page 86 of my cookbook).
Baking from scratch
My mother didn't cotton to those new-fangled kitchen appliances, so if we were going to make something, we stirred, kneaded, or whipped it by hand. Because I grew up baking and cooking that way, I didn't join the kitchen appliance revolution until quite late. (I got my first food processor in 2015.)
So for the most part, each recipe's instructions don't specify a tool. You can, of course, use any kitchen appliance you want, but if you're off the grid and are craving a dessert, and all you have is a wood stove and some mixing bowls and spoons, you can still make most of these recipes. (Preppers might like to hear this!)
There's a lot packed into this cookbook, all presented clearly and succinctly.
Some things I love about my cookbook
Some things I love about my cookbook:
I designed it myself, so I had complete control over things like how big the type is, and what to index.
I made the type large, with one recipe per page. No tiny fonts!
I researched readable fonts, especially for people with dyslexia, and chose a font that is highly readable.
I put the ingredients in the order in which you use them in the recipe, and made the steps in each recipe clear and separate. You won't find any two-step recipes in which each "step" includes a bunch of instructions. I know why publishers do that, but it's frustrating (and wasteful!) to find you missed a step in that huge paragraph of instructions that cookbook had.
I included several useful tables, such as this table of oven temperature equivalents.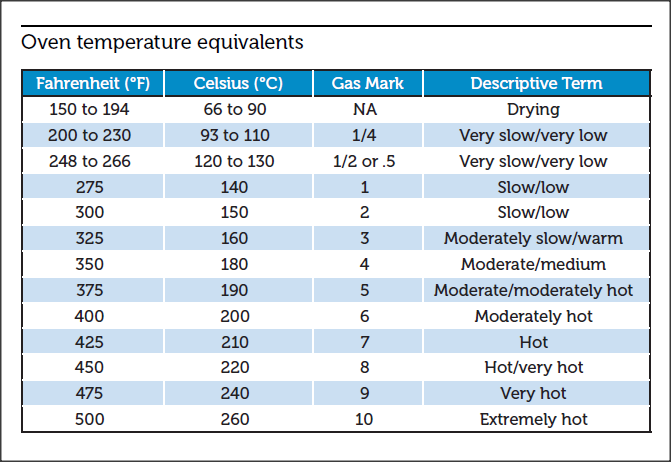 And this table that you never knew you needed on egg weights in different countries.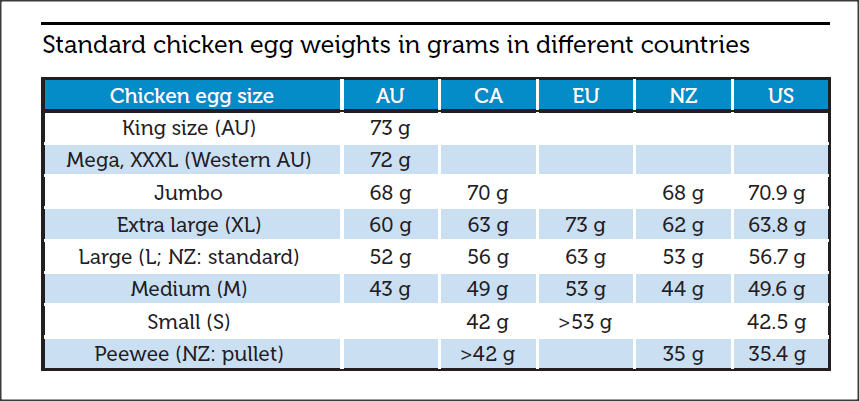 More table goodness
It wasn't economically feasible to print the book in color, so the book is in black and white. If you're interested, add a comment to this post and I'll post some of the other useful tables in color. I have tables on
baking pan sizes (in US inches and cups capacity and metric centimeter and milliliter capacity)
egg sizes (if a recipe calls for 3 large eggs, how many medium eggs do you need to use? Or goose eggs, for that matter?)
common ingredient weights in different measuring systems
US terms and their UK equivalents
buttercream frosting types and what distinguishes them from each other
Plus useful information on freezing eggs, and index entries for every recipe that uses just egg whites or egg yolks.
More to come
Also if you're interested, I can start posting my photos of things I've made from my recipes. I'm very definitely not a food photographer, so my photos are as homemade as my desserts, but not in the good way that a homemade dessert is.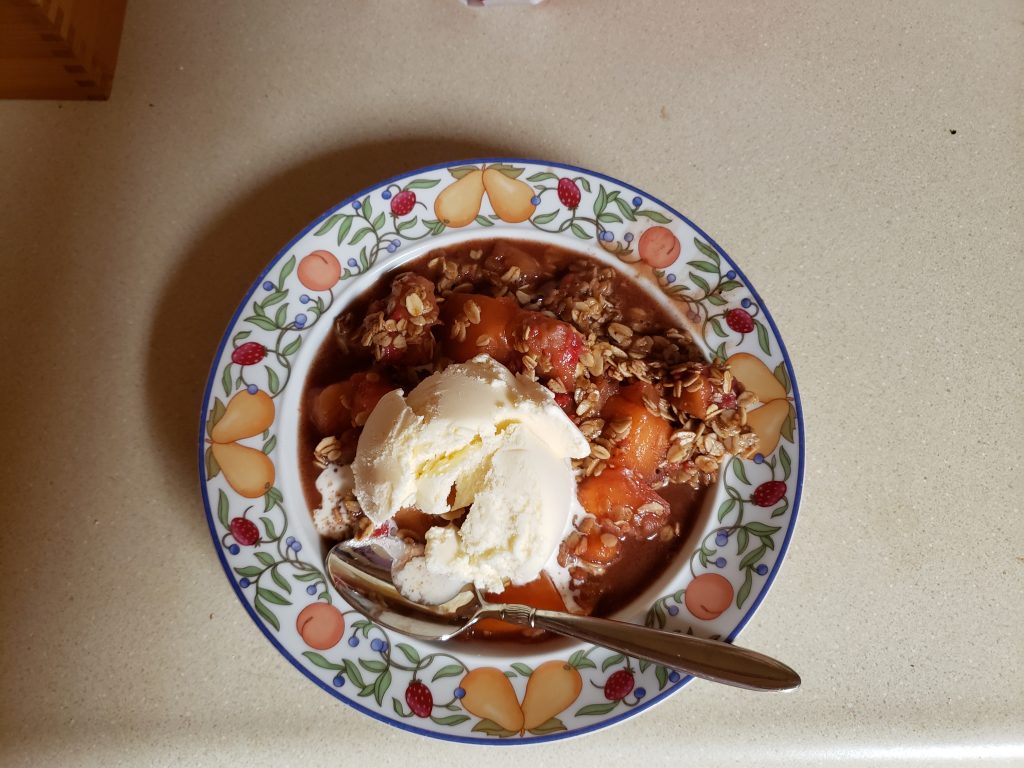 If you buy my cookbook and you like (or love) it, would you be so kind as to post an Amazon review on it? Good, bad, or indifferent–I pay attention to reviews and will do my best to improve as needed.
Thank you!