Welcome!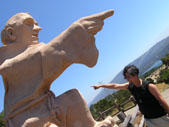 Leading a spiritual life doesn't have to be boring.

Nor does it have to be serious all the time. In fact, I believe that a genuinely positive and cheerful outlook and a sense of humor are hallmarks of a more enlightened being.
It still takes work, though, in terms of becoming more aware of oneself and one's surroundings, learning to be increasingly more responsible (including accepting that there are no victims), and learning to hold the highest possible vibration of Love in one's heart.
That's pretty much what these pages are all about: The explorations and thought processes that one might go through on the path Home, which some might call enlightenment and others might call Heaven. In truth, perhaps they are one and the same.
---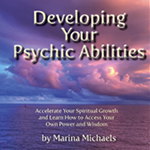 NOW HERE! Have you ever thought you might be psychic too? Everyone has the ability! I have been asked multiple times to teach others how to do what I do, so I am now offering an ONLINE course in developing your psychic abilities.
---
From Others Regarding My Channeling
Here is one comment I've received on my channeling. You can find more comments on the Lighthouse Store page and on the Wellspring 2009 page.
I like to listen to your material on my MP3 player as I'm doing other things like driving, and I get more from them every time I listen.... You cover a lot of interesting topics in your channelling, but I get the most from Obtaining Peace (2008), Loving Yourself, and Relationships. The guided visualisations are of great value.

... Your other material satisfies my yearning (mainly in my head) to know more about topics that Abraham doesn't cover and helps me build a clearer picture of how everything fits together. Loving Yourself and other material complements their teachings, and I find the whole to be very comforting. I feel loved.

Thank you for the part you play, and for sharing your gifts with all those who are ready to learn. —Andrew B., Australia
(And thank you, Andrew!) I haven't previously read or listened to the Abraham-Hicks materials, but have now taken a look at their Web site and have included a link in the quote above.)
In addition, Metatron has often said that energy, information, and love have all been encoded into my channelings. When you listen to them, whether you are awake or asleep, whether you are present for the channeling or listening to an audio recording of it, Metatron says that "you will have healing energies and information soaking into your body, into your soul, into all of your existence...like a long-desired rain after a period of dryness. All of your elements will absorb this [energy]."
---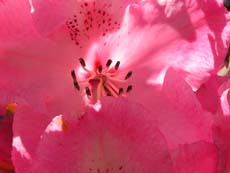 About Atlantis

I was told by my spirit friends that one of my purposes is to tell people what I know about Atlantis. I've received a wealth of such material through channeling, doing readings for others, and through my own ability to tune into the vast spiritual Internet, which is packed with all kinds of information. Here is a set of essays on this topic that contains some of the information I've received.
Chapter 2: The Origins of Atlantis
Chapter 3: Atlantean Civilization Develops
Chapter 5: How and Why Atlantis Was Destroyed
Sidenote on Atlantean Architecture: The Osireon
Article on the ancient origin of the Roma people.
---

More articles: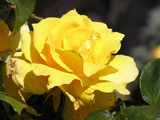 Intuitively Received Information on Essential Oils I have been interested in essential oils for quite some time. After working with them for a while, I intuitively received information on some of them. If you are interested in purchasing some high-quality, pure essential oils at a price that won't cost you a fortune, visit Camden-Grey.
The Alchemists. This is a summary of some information I received during a private reading on a groupp opf entities who live in the earth.
For those who might have some concerns about their religion and psychics, mediumship, and channeling: There is a difference between what a church teaches and what the Bible says. It is a matter of historical record that much of what various churches teach was politically motivated and created by humans, not God. There are many excellent works on the subject; here is one excellent article showing what the Bible actually says.