Audio Files and Transcriptions of Some of My Channelings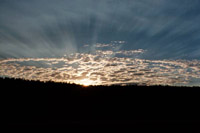 Technology keeps moving forward. I have many, many hours of channelings on tape, CD, and minidisc. I posted the files from one particular session, presented in Montara, California on October 10, 1999, and there was enough interest expressed that I am now posting more.
Be sure to also take a look at (and listen to!) the files from my 2008 channeling series. Or purchase some or all of the audio files from my 2009 channeling series.
There are two ways to listen to the files on these pages:
You can download the files on this page: Right-click on each link and save the file to your computer.
You can also click on the play icon to the left of a track to listen to it. This opens a small, tidy little MP3 player that floats above the page, which you can use to listen to all the tracks (use the forward and back buttons, or click on the Playlist button).
Message From Metatron, September 2014
This single track was given during a private reading. Normally I give the reading files to the person I do the reading for, then delete the files from my computer, but because this message is universal, I asked permission to share this. It is profoundly moving.
We Are All Precious 12:18. Metatron with Jesus and Mary combined to provide this message of how irreplaceably precious we all are.
Metatron and Jesus, October 1999
The entities speaking in the following channeling are first, Metatron, then Jesus. The files are in MP3 format. You might get a warning from your browser asking if it is okay to run the content. If you feel okay about it, say yes.
In addition to the topics of relationships and love, this channeling helps prepare people for the coming world shift (or for ascension, for another way of viewing it.)
Jesus, September 30, 2001
The following channeling was done for a private group. Their teacher, Robert Watson, had heard my channeling in Montara and invited me to come channel for his group. Jesus is the primary speaker. The Q&A session is particularly interesting, because audience members asked such questions as whether Jesus was married, did he die on the cross, and what about his siblings.
I was a little congested for this channeling, which you can hear, and the recording quality is a bit noisy because there was a low thrumming in the background that apparently only I could hear during the channeling, but which is quite audible on the recording.
Also note that sometimes I laugh, and that is me, Marina, laughing at what Jesus is saying, and other times it is Jesus' own amusement.
The files are in MP3 format. You might get a warning from your browser asking if it is okay to run the content. If you feel okay about it, say yes.
Transcribed Channeling of Metatron Speaking About Money
Metatron on Money.The topic in this channeling of Metatron is money.
Transcribed Channelings on the Topic of World War II
Genocide and the Mother in World War II: An essay. Although this is an essay and not an actual channeling in iteself, it introduces two important channelings on the subject.
The Nature of Men and Women. This is a long channeling, but well worth reading.
A Nazi General Speaks. Be patient with this channeling. The channeled entity started out with a specific viewpoint, which he later explained.
Transcribed Channelings on Contemporary Concerns
A Brief Channeling on AIDS. A brief bit of channeling on this topic, with commentary.
Pedophilia. A channeling on a sad subject, with links to a few places that might be of some use.
---