The Portable Chakra Balancing Kit
The Cards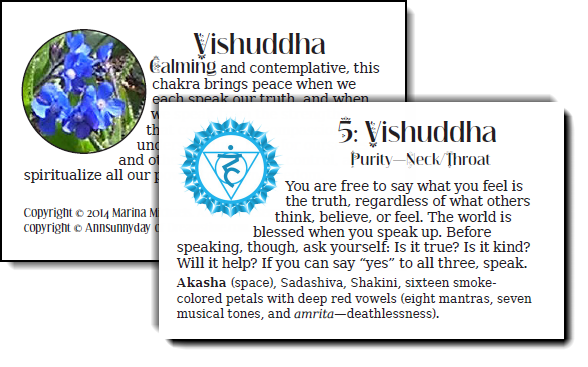 You can use the information on these cards to brighten up your chakras, bringing them (and you!) into greater spiritual and energetic alignment. Beautifully created in full color, tying together ancient, traditional chakra information with more modern beliefs and approaches, these cards are a joy to use.
Portable and compact, this set has eight cards, each the size of a standard business card. There is one card for each major chakra, plus an eighth card with information and instructions. You get the cards in PDF format; you can print them out on your laserjet or inkjet printer using Avery business card stock. Card stock and printing instructions included.
The Booklet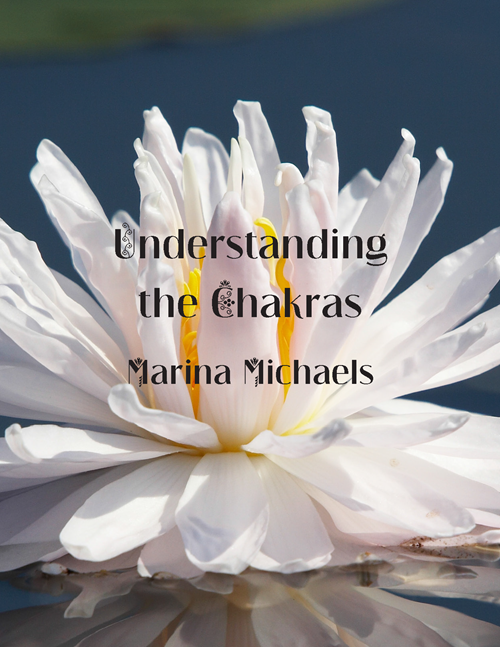 The accompanying ten-page booklet contains the distilled knowledge and wisdom of thousands of years of Sanskrti writings on the chakras, with new new ways to view that information. I slogged through a lot of tough, scholarly reading and compressed hundreds of pages of esotoeric knowledge into the essential knowledge in this booklet. I did the heavy lifting so you do't have to.
US$19.99 the set.