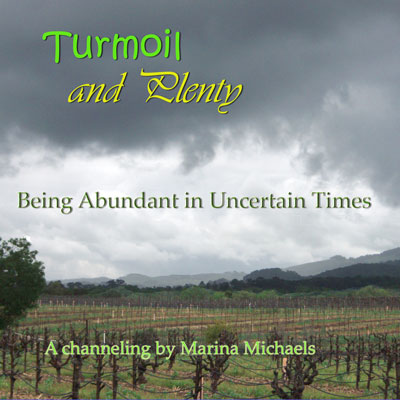 Key Ideas
The Council speaks on energies pouring into this planet that we can use to raise our own vibrations and self-expectations. They provide a unique mini guided visualization you can use any time and any place to renew your awareness of your connection with All.
You can purchase the digital album for this evening for just $10. See the buttons to the right.
Summary
During this high-gear, high-octane channeling, the Council explained why the things that concern us are happening, and also discuss the opportunities these troubled times offer us to make a huge change for the better in our lives. They also speak of how we can learn to move more in sync with the changes occurring on this planet.
The Council speaks of who they are and of a global plan that we all are working on.
At the end, the Council gave a mini guided visualization that you can use at any time and in any place in order to help yourself become more aware of your connection with every living thing on this planet.
After the channeling, there were some excellent questions from the audience, which resulted in some very practical things you can do to help bring about the changes the Council spoke of.
Track Listing
An Energetic Shift in Thoughts and Feelings
Are You Good Enough?
Focus on What Is Right
Your Personal Abundance
The Shadows in Your Heart (this track includes a mini guided visualization)
Questions and Answers