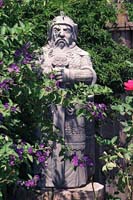 Thank you for your interest in Aftershocks! What is the Afterlife Like?, the presentation I did on July 25, 2008 as part of my 2008 series of channeled or intuitive explorations of various topics.

There are two ways to listen to these files:
You can download the files on this page: Right-click on each link and save the file to your computer.
You can also click on the play icon to the left of a track to listen to it. This opens a small, tidy little MP3 player that floats above the page, which you can use to listen to all the tracks (use the forward and back buttons, or click on the Playlist button).
Please remember that all content of these files is copyrighted by me, and all rights are reserved.