Thank you for your interest in Crystal Blue Persuasion, the presentation I did on August 29, 2008 as part of my 2008 series of channeled or intuitive explorations of various topics. The title, of course, is taken from the rather psychedelic (but still wonderful) song of the same name released in 1969 by Tommy James and the Shondells. In fact, that song would make a good background song for this channeling. :-)
The topic was on a more general level about using crystals: How to do it, how to prepare yoruself, and so on. There wasn't a lot of information on specific crystals, though there was some. It was suggested that if people are interested, the spirits could speak another night on the topic of specific crystals, using a list presented to them.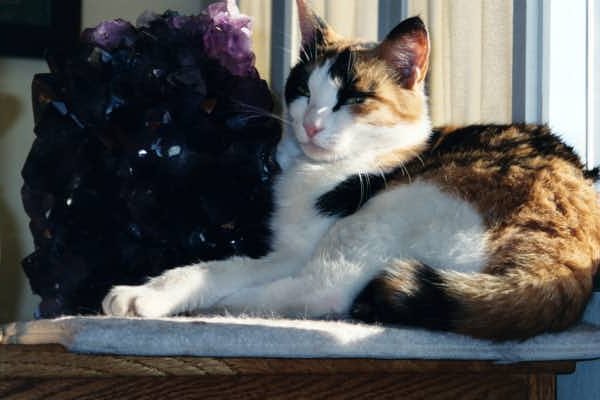 There are two ways to listen to these files:
You can download the files on this page: Right-click on each link and save the file to your computer.
You can also click on the play icon to the left of a track to listen to it. This opens a small, tidy little MP3 player that floats above the page, which you can use to listen to all the tracks (use the forward and back buttons, or click on the Playlist button).
The sound of my aquarium, my cats going in and out of their cat door, my cats meowing, and a few other sounds are audible in the background on this session.
Please remember that all content of these files is copyrighted by me, and all rights are reserved.