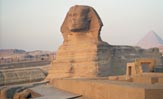 Thank you for your interest in DNA 12, the intuitive presentation I did on July 11, 2008 as the kickoff to my new series of channeled or intuitive explorations of various topics.
This was my first presentation of the new series, and I was a bit nervous. Energetically, I felt that the information flow was a bit rough and slower than I am used to until I started to channel. However, there was some very interesting and valuable information presented. One of the things mentioned is that DNA is the connection between the spirit and the physical body.
The question and answer period had one question that was very personal to the questioner, so I am not including that part here. One question was on the nature of the warrior, and I am including that answer because I think it is of interest to any who think of themselves as warriors or who wonder what the warrior archetype is all about.
There is a hum on this set; my apologies for that.
There are two ways to listen to these files:
You can download the files on this page: Right-click on each link and save the file to your computer.
You can also click on the play icon to the left of a track to listen to it. This opens a small, tidy little MP3 player that floats above the page, which you can use to listen to all the tracks (use the forward and back buttons, or click on the Playlist button).
Please remember that all content of these files is copyrighted by me, and all rights are reserved.
Track 1. 15:00 minutes. Introductory remarks. I start off by summarizing what I know, then start to get information intuitively. Why the idea has arisen.
Track 2. 15:00 minutes. One of the key parts of DNA 12 is that we are all, every thing on this earth, evolving very rapidly at this time. Everything is going through a vibrational change, so we are all being asked to step up. There is a particularly powerful energetic infusion going on this year, reaching its peak in the summer and calming down a bit in November. More on what this energetic infusion is about. I start channeling later in this track.
Track 3. 15:15 minutes. The channeling continues. How the entities watching over us have done what they can to prepare us for the world change that is taking place. Some advice. More information on the world change. Concluding remarks.
Track 4. 11:53 minutes. An audience member asks a rather challenging question about help that perhaps others would wonder about too. There is some interesting information about help in the answer.
Track 5. 4:14 minutes. A question, with an answer and some discussion, about what it means to walk the path of a warrior.
Track 6. 4:48 minutes. The discussion about warriors continues, and the evening ends.