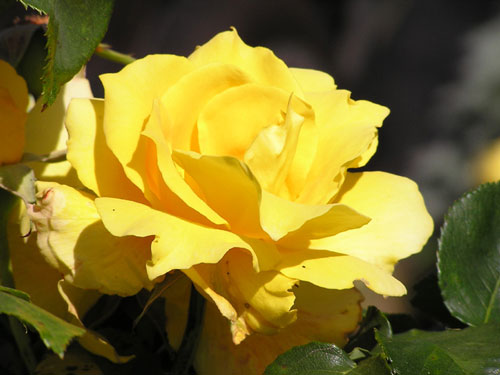 Thank you for your interest in A Rose By Any Other Name, the channeling I did on October 3, 2008 as part of my new series of channeled or intuitive explorations of various topics.
Literary plug: The title, of course, comes from Shakespeare's play, Romeo and Juliet, in the scene where Juliet is bewailing the fact that Romeo's family is the hated Montagues, sworn enemies of her family, the Capulets. She is saying that, were he named any other thing, he would still be the wonderful man she has fallen in love with. Shakespeare was a masterful observer of humanity and is well worth taking the time to appreciate.
Like the channeling on animals, this channeling was filled with interesting information on plants in general, their roles and purposes, and plant species, including roses, as well as some information on plants as spiritually healing partners.
There are two ways to listen to these files:
You can download the files on this page: Right-click on each link and save the file to your computer.
You can also click on the play icon to the left of a track to listen to it. This opens a small, tidy little MP3 player that floats above the page, which you can use to listen to all the tracks (use the forward and back buttons, or click on the Playlist button).
Please remember that all content of these files is copyrighted by me, and all rights are reserved.