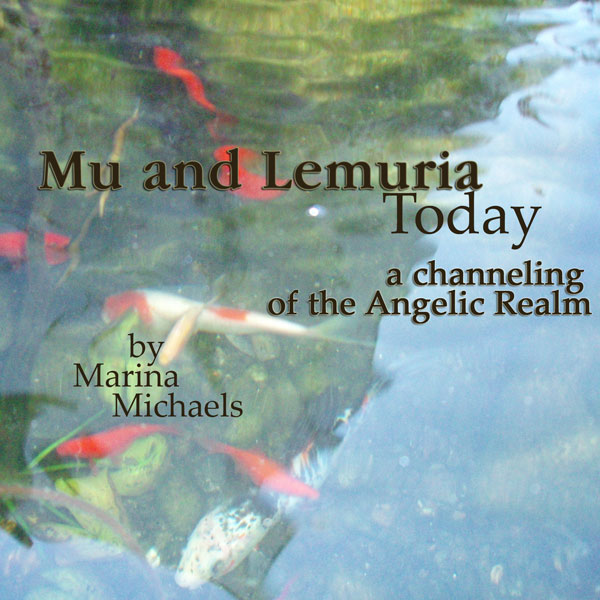 Key Ideas
The speakers for the Angelic Realm describe how each world has its own core idea, and how the people in each civilization on this planet are working through both the world's core idea and their civilization's own core idea. The speakers then describe and compare the civilizations of Mu and Lemuria, and speak of how each is still relevant today.
Includes a 10-minute guided visualization that you can use to connect with other lifetimes and other selves, which the speakers for the Angelic Realm call "the greater planar existence of ourselves."
You can purchase the digital album for this evening for just $10. See the buttons to the right.
Summary
I channeled on this topic because I wanted to find out whether these two civilizations even existed at all, and if so, what relevance they might have, if any, to today. Personally, I was inclined to believe that these were both just made up.
To my surprise, speakers from the Angelic Realm came through and said that these two civilizations did indeed exist and in fact are relevant, not only to events of the past 100 years, but especially to our lives today.
The speakers for the Angelic Realm began by discussing the creation of the universe and of Earth. Certain core seed ideas were used for different planets, and they speak of what our planet's core seed idea is. Then they swing into discussing Mu and Lemuria, including what their seed ideas were. I was especially startled by correspondences drawn between the Mu civilization and the Nazis.
The speakers for the Angelic Realm conclude their talk with a discussion of the unlearned lessons of Mu and Lemuria, and then they conclude the evening with a 10-minute guided visualization that you can use to connect with other lifetimes and other selves, which the speakers for the Angelic Realm call "the greater planar existence of ourselves."
Track Listing
Introduction
Creation and the Earth
Earth's Seed Idea
Introducing Mu and Lemuria
The Nature of Mu
The Nature of the Lemurians
Mu and Lemuria's Seed Ideas
The Relevance of Mu and Lemuria Today
An Unlearned Lesson of Mu
Connecting with Our Greater Existence